PIXII FESTIVAL: THE INTERNATIONAL FESTIVAL OF DIGITAL CULTURES GETS CONNECTED!
Explore the next dimension of storytelling!
---
In synergy with Sunny Side of the Doc, PiXii Festival Connected Edition will continue develop its community-based marketplace fully oriented on networking, information exchange and project acceleration around the most immersive works and digital experiences created through new convergences of documentary, culture and immersive technologies. Following our annual call for proposals, we are pleased to reveal the 14 digital and narrative experiences coming from France, Germany, Israel, Canada, United States and Australia now featured in the 2020 official selection of PiXii Festival.
The lineup celebrates original stories focused on using digital technologies to push storytelling in exciting new directions. Their interactive or immersive component leverages several digital technologies such as XR, VR, AR, 3D Sound, Smart Objects, Gaming, Artificial Intelligence. Titles and short synopsis are listed here.
DISCOVER THE OFFICIAL SELECTION
---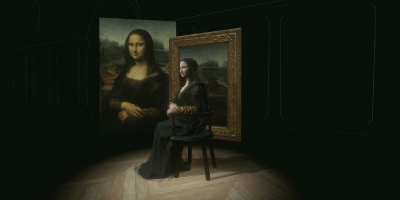 Mona Lisa: Beyond the Glass
Musée du Louvre / HTC vive arts / Emissive




Virtual Reality
Mona Lisa: Beyond the Glass is the first virtual reality (VR) experience presented by Musée du Louvre. The virtual reality experience combines moving image, sound and interactive design to create a deeply engaging way to immerse visitors in the world of da Vinci's as well as bringing to life decades of conservation research and data, including infrared scans. Transporting the viewer through time, the experience unveils insights into how the artwork was originally created, how it might have looked in the past, and how it has changed over 500 years.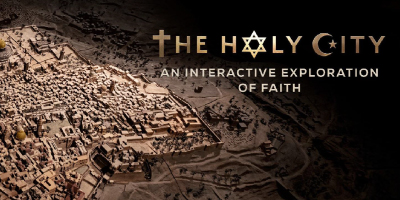 The Holy City
Nimrod Shanit – Timur Musabay – OccupiedVR – 

– Blimey
XR
Transport yourself to the world's spiritual epicentre in this engaging sensory narrative experience built using stunning photogrammetrical scans of Jerusalem. The Holy City utilizes a series of challenging interactive games in room-scale environments to help nurture empathy and understanding amongst the Abrahamic cultures and religions of the city.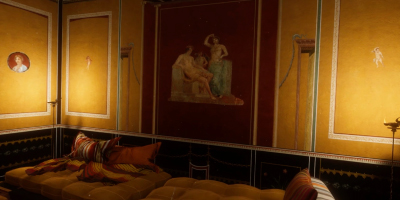 Pompéi, the VR Experience
Gédéon


Virtual Reality
This VR experience offers 3 simultaneous users to put themselves in the shoes of an archaeologist. Searching the ruins of the Pompei Garden House using a time beam, the user is invited to search for an archaeological object. A quest that will take him back in time.
Civil War 1864: A Virtual Reality Experience
American Battlefield Trust
Virtual Reality
Experience Civil War warfare, as never before, with the American Battlefield Trust's new virtual reality feature. This immersive storytelling approach will put you back in time as you navigate in 360 degrees how it may have looked, felt and sounded to be a Civil War soldier.
The Antarctica Experience
Briege Whitehead / White Spark Pictures
Virtual Reality
This world-first documentary filmed in stunning 360 4K, provides a unique opportunity to visit the frozen continent and explore the effects of climate change, as well as see how scientists manage eco-systems, research sustainability and conserve wildlife – in the most successful VR film of all time.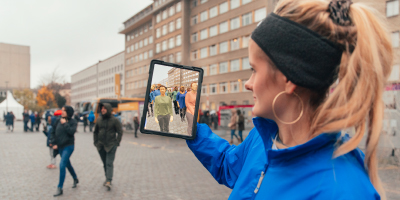 MauAR
Kultur Projekte Berlin
Augmented Reality
AR app to experience the history of the Berlin Wall since its construction until the Peaceful Revolution. The app includes personal stories as interactive episodes from East and West Berlin and about key moments in 1989/90 – all at the historic places from Alexanderplatz to the Stasi Headquarters.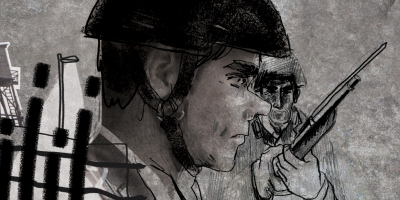 Walled-in
Joffrey Lavigne / Marguerite Boutrolle
Augmented Reality
Walled-In is a comic-Instagram at the crossroads of a thriller and a historical documentary.
We follow three characters whose destinies were turned upside down by the construction of the Wall of Shame. Each season tells the story of a character in ten episodes. 
Episodes are published using the Instagram carousel tool, which displays a frieze of ten boxes to scroll horizontally. In addition to the episodes, historical insights, developed from archive footage, are published as interactive stories.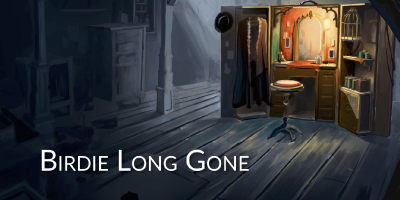 Birdie Long Gone
Demute Studio
Augmented Reality
Birdie Long Gone is a 20-minute immersive experience for one spectator who brings a travel trunk back to life that has become the magical theatre of a quest for origins. Thanks to immersive headphones, we can hear the memories come to life around us, leaving the spectator imagine the world around him.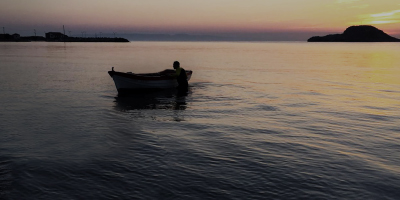 Meet Mortaza
Joséphine Derobe


Virtual Reality – Augmented Reality
Meet Mortaza VR is an immersive experience sharing the intimacy of a man who was forced into exile. This story recalls the search of freedom and identity of a man, embracing a long journey through different continents.